Our Trust has 5 staff governors who work in our Trust.
Each staff governor seeks to represent the views of staff in the Trust, but particularly for their own groups, which include:
allied healthcare professionals
medical and dental staff
nursing and midwifery
other and non-clinical staff
Allied healthcare professionals: Juliette Sherrington (elected 2020)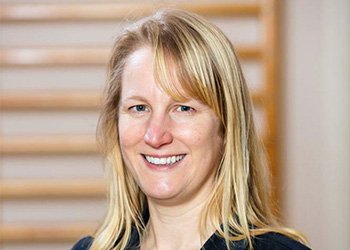 Juliette is an Occupational Therapist and has been working in healthcare in Gloucestershire since 1998. She has worked in a variety of adult care settings in both mental and physical health.
The majority of her career in Gloucestershire Hospitals has been in stroke rehabilitation and oncology. During this time she has been able to specialise in neurology and oncology whilst maintaining generic core Occupational Therapy skills, which places the person and their motivations at the heart of her practice. She was clinical Lead for the oncology therapy team and was based on the oncology in patient wards at Cheltenham general until last April. She has a keen interest in developing others and holds a master's degree in teaching health professionals. She now represents allied health professionals within cancer care as Cancer Services Allied Health Professionals Lead.
Originally from Norfolk and then Worcestershire she has lived in Gloucestershire since coming to work here in the late 1990's, and this is now very much her home. She is married to a Physiotherapist and has two teenage children. She loves fitness, although she is not very good at it. She is keen to get others into fitness no matter what their ability.
Juliette is passionate about her local area and hospital service and feels excited and privileged to work alongside other governors and local community to help the organisation thrive and develop.
Medical and dental staff: Russell Peek (elected 2020)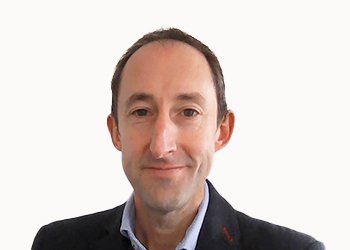 Russell began his medical career in Scotland, developing interests in neuroscience, child health and medical education. He moved to the Southwest to complete postgraduate training, before joining Gloucestershire Hospitals as a Consultant Paediatrician and Neonatologist in 2006.
Alongside clinical practice, Russell has held a range of leadership and governance roles in healthcare education. He has seen effective governance processes achieve positive change in trusts nationwide through quality assurance work with the GMC. He is currently Director of Medical Education for Gloucestershire Hospitals and firmly believes that valuing learning and learners makes us a stronger organisation. Russell has a research interest in the effects of occupational stress on learning and performance.
Russell lives in Gloucestershire with his family. He is a keen cyclist and a member of Cheltenham Silver Band. With experience of Gloucestershire Hospitals as a patient, parent, learner, clinician and educator, he shares the ambition for our organisation to thrive and demonstrate its full potential.
Nursing and midwifery: Bilgy Laurence Pellisery (elected 2023)
Nursing and midwifery: Rachel Lowings (elected 2022)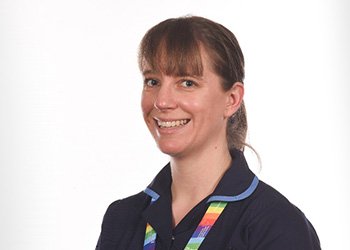 Rachel is a Gynaecology Cancer Clinical Nurse Specialist who joined the Trust in January this year having moved to be closer to family. Her background is mainly in Oncology, although she spent a short time in critical care in 2008 when she first qualified.
Rachel has spent the past 14 years developing knowledge and skills in cancer care. For the past 5 years she has focused on learning about managing people during her time as a ward manager and about running services, working alongside lead nurses to map pathways and develop new services.
In her role she is privileged to act as a patient advocate and is passionate about improving care for all. Rachel is keen to address inequalities in access to care and has recently joined a research group looking to address this. She is also interested in staff experience and supporting personal development.
Originally from Nottingham Rachel has also lived in Kenya, Dublin and Malta before settling back in the UK. She is married to a physiotherapist with one daughter. She loves baking and enjoys exploring the local area.
Non-clinical staff: Oliver Warner (elected 2023)