The department offers a comprehensive service for bacteriology, mycology, parasitology, serology and virology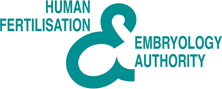 The Microbiology Department is situated in the Edward Jenner Pathology Laboratories building on the Gloucestershire Royal Hospital site. (Please note there is no Microbiology laboratory on the Cheltenham General site).
Most work is carried out on site at Gloucestershire Royal, although some more specialized investigations are sent to expert laboratories throughout the country. A full list of the reference laboratories used by the Microbiology department is available – contact us for more information.
The Andrology service is licenced by the Human Fertilisation & Embryology Authority.
Microbiology staff
We currently have a team of more than 60 staff dealing with some 400,000 requests a year.
There is a variety of staff grades employed within the department, all of whom will be willing to help with any problems you may have.
Medical Laboratory Assistants (MLA). These staff undertake a variety of clerical and basic, supervised laboratory work. Often they will give an initial response to telephone enquiries. MLAs have a limited technical knowledge and in appropriate cases your enquiry will be referred to a more qualified member of staff.
Biomedical Scientists (BMS). These are the specialist healthcare scientists who carry out the interpretive microbiological tasks within the laboratory. All of our BMSs are registered with the Health Professions Council. All BMS staff should be able to help with any technical queries. Senior BMS staff will also be able to offer interpretation of incomplete reports.
Consultant Microbiologists. These are the only medically qualified members of the laboratory staff and are available to provide clinical advice. The Consultant Microbiologists also take a lead role in the various Control of Infection teams and can advise on infection control issues.
Quality assurance:
There are a variety of factors that may influence the outcome of any test/ procedure performed in the laboratory, these can occur during the pre-analytical, analytical and post-analytical stages.
The following document lists the potential factors that could adversely influence the outcome of a test/procedure (See: Factors Affecting Microbiology Tests). Where possible, control measures should be taken to minimise the impact of these variables, thereby increasing the accuracy and quality of the results produced by the laboratory for our service users.
Quantitative results can also have an associated level of variability, this is assessed by the laboratory and used to monitor the ongoing performance of the procedures and denote the level of confidence we have in the results provided, details can be provided on request.
Useful Forms for Service Users:
Healthcare worker access to Consultant Medical Microbiologists
Form for reporting a notifiable infectious disease
Microbiology Reference Laboratories
Our database of tests and investigations within Pathology
CHANGES TO GP CLINICAL ADVICE SYSTEM:
The GHNHSFT Microbiology Department is looking to change the way that you communicate with us for clinical microbiology advice. We plan to use the current NHS e-Referral Service portal that is currently used by many other specialties within our Trust. To request advice we would ask you to choose the Advice and Guidance option, then Infectious Diseases from the Specialty link and then the 'Not Otherwise Specified' option from the clinic type drop down menu. We would ask you to use this service during standard working hours, 09:00 – 17:00 Monday to Friday, only. Outside of these times clinical advice can still be obtained as before, by contacting the on-call Consultant Microbiologist through the Trust switchboard (0300 422 2222). We will still aim to reply to urgent clinical advice queries on the day that they are requested in keeping with our current service. For laboratory results please continue to phone the microbiology laboratory as before.
Please could we ask that when asking for clinical advice that the following information is included, where relevant, on the request:
Antibiotic allergies
Current/recent antibiotics
Recent travel history
Occupational or social history
Co-morbidities or underlying health conditions that may affect the risk of infection
By providing this information on the request it should enable advice to be given more quickly and more efficiently. We are aiming to run this pilot, in the first instance, for 3 months, starting the 1st November 2019, and then assess.
The Microbiology Department, GHNHSFT