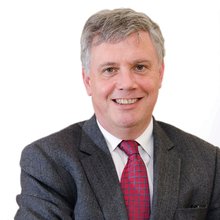 Date of registration
1 Jan 1982
Primary medical qualifications
MB ChB, MD (Bristol), FRCP, FRCR
Area of expertise
Dr Elyan qualified in medicine from Bristol University and obtained further medical experience in the West Country. His oncology training was at Cambridge and Manchester where he did a research degree through the Paterson Institute and the Royal Marsden Hospital in London as a Senior Registrar.
His main clinical interests are breast cancer, CNS malignancies, Upper GI and lymphomas.
Dr Elyan also has an interest in medical management and was appointed as the Trust's Medical Director in 2005. This role is undertaken two and a half days a week.
Dr Elyan's sites of specialist interest are:
Brain
Breast
Lymphoma
Upper GI
Inpatient services
Oncology inpatient services are based at Cheltenham General Hospital.
Other useful contacts
Gloucestershire Royal Hospital
Reception 0300 422 4028
Secretary 0300 422 4032
Cheltenham General Hospital
Reception 0300 422 4028
Secretary 0300 422 4032
Stroud General Hospital
Secretary 0300 422 4032