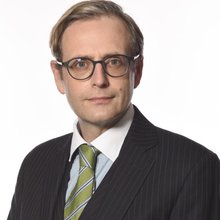 Contact
Date of registration
1 Jan 1998
Primary medical qualifications
BM, BS, BMedSci, DM, MRCS, FRCOG
Consultant Gynaecological Oncologist
Area of expertise
Mr Rolland is a gynaecological surgeon with sub-specialist accreditation in gynaecological cancer surgery and the management of benign vulval diseases.
His basic surgical and gynaecological training were undertaken in Nottingham and this was followed by the award of a doctorate for research into the role of immunophenotype in determining prognosis in ovarian cancer. Subsequently his higher gynaecological training was completed in London followed by a two year sub-specialty fellowship in Gynaecological Oncology in the North East of England.
Mr Rolland was appointed as a Gynaecological Oncologist in April 2012.
Conditions treated include:
Vulval skin conditions
Cervical intrepithelial neoplasia
Ovarian cysts
Endometrial diseases
All gynaecological cancers
Procedures performed include:
Total / Total radical laparoscopic hysterectomy
Para-aortic and pelvic lymph node dissection / sampling
Radical ovarian debulking surgery
Other useful contact numbers
Cheltenham General Hospital
Reception 0300 422 2914
Secretary 0300 422 2941
Gloucestershire Royal Hospital
Reception 0300 422 2624
Secretary 0300 422 2941
Outpatient booking office 0300 422 5993