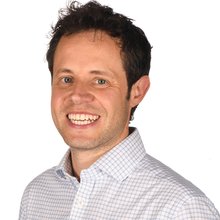 Date of registration
1 Jul 2007
Primary medical qualifications
MBChB, BSc, MRCP, PhD
Areas of expertise
Dr. Jenkins is a Consultant Cardiologist trained in all aspects of cardiovascular disease but with specialist interests in heart failure, inherited cardiac conditions and cardiac imaging.
He completed a BSc. in Cardiovascular Sciences in 2005 and graduated in Medicine from the University of Glasgow in 2007. From 2012-2015 he undertook a PhD in cardiovascular imaging at the University of Edinburgh, followed by a imaging research fellowship in the Mayo Clinic in Minnesota, USA, in 2016.
He completed his Cardiology training in Edinburgh and was appointed as Consultant Cardiologist at Gloucestershire Hospital NHS Foundation Trust in April 2021. He is also an Honorary Consultant Cardiologist with the Oxford University Hospitals NHS Foundation Trust.
Dr. Jenkins holds national and european accreditation in heart failure, transthoracic echocardiography and transoesophageal echocardiography and has been trained in cardiac MRI and cardiac CT in both the USA and UK.
Inpatient services
Transoesophageal Echocardiography
Cardiac MRI
Cardiac CT
Heart Failure
Inherited cardiac conditions, including cardiomyopathies.
Outpatient Clinics
Tuesdays (Gloucester Royal Hospital)
Fridays (Cheltenham General Hospital)