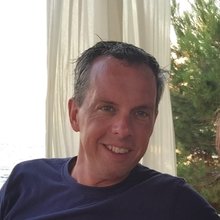 Contact
Date of registration
1 Jun 1999
Primary medical qualifications
MBBS, FRCA, FFICM
Consultant in Anaesthesia
Area of expertise
Dr Webster is a Consultant in Anaesthesia and Critical Care, specialising in anaesthesia for major Urological Cancer surgery and lower limb orthopaedics.
He is also expert in a number of regional anaesthesia techniques including those for upper and lower limb surgery, being one of a small number of Consultants expert in siting Rectus Sheath Catheters for major abdominal incisions.
Dr Webster also has an interest in the management of the difficult airway, especially in emergency situations.
His role in Critical Care is to provide treatment and management to patients on the Intensive Care Unit.
Inpatient service
Cheltenham General Hospital
Gloucestershire Royal Hospital