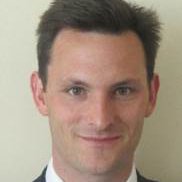 Date of registration
1 Feb 2017
Primary medical qualifications
MB ChB, MRCS (Eng), CertMedEd, FRCS (Tr+Orth), MD (Anatomical Sciences)
Consultant Spinal Surgeon
Areas of expertise
Mr Torrie completed his Orthopaedic higher surgical training in the Severn Deanery, before completing a complex cervical spinal fellowship. He started his NHS consultant post in Gloucestershire Hospitals NHS Foundation Trust in 2017.
Mr Torrie is trained and competent in assessing and managing all adult spinal conditions. He works in close partnership with multiple professionals to ensure patients are comprehensively managed. He recognises the importance of delivering bespoke tailored spinal care to each and every patient. He is fully committed to improving patient outcomes and their quality of life, which is objectively monitored (only with patient consent) through the British Spinal Registry.
Mr Torrie's area of expertise include; Lower Back Pain; Sciatica (leg pain); Brachalgia (arm pain); Spondylolisthesis; Lumbar spinal stenosis; Adult Scoliosis; Myelopathy (spinal cord compression); Sacroiliac dysfunction; Spinal infection; Spinal Trauma, Spinal Fractures and their management;
Mr Torrie has over 1600 patient pathways registered with the British Spine Registry. Patients under his care at their 1-year follow-up post treatment have achieved the 97.5 percentile for improvement in their quality of life scores from baseline (compared with all other UK spinal surgeons using this mandatory registry).
Mr Torrie has also completed a doctorate in Anatomical Sciences looking at the causes of adult/degenerative scoliosis and has published widely in multiple peer reviewed journals. He also acts as a reviewer for the European Spine Journal.
Inpatient services
Gloucestershire Royal Hospital
Outpatient Clinics
Gloucestershire Royal Hospital
Cheltenham General Hospital