Tobacco Free Team: Tackling Tobacco Dependency
If you're a patient who smokes, our Tobacco Free Team are here to help as part of your stay in hospital.

There's never been a better time
If you're a patient who smokes, our Tobacco Free Team is here to help. The team can help improve your recovery whilst in hospital and after you leave.
You're more likely to succeed with the right support
If you decide that now's the time to stop, you're in good company; more and more smokers are now taking their first steps towards stopping whilst in hospital. With our help and support, you're much more likely to stop successfully.
Your stay in hospital
Let's look at the support available to you. Here's what to expect when you come into hospital:
We'll start with a chat and ask you if you smoke, as part of our routine health check when you arrive.
If you do smoke, you'll be offered Nicotine Replacement Therapy (NRT) to help manage any cravings or withdrawal symptoms.
A member of our onsite Tobacco Free Team will visit you at the bedside and discuss the options and support available to you as part of your care.
We'll work with you to agree a treatment plan for your stay in hospital. We will also advise you on how best to use the NRT products to increase their effectiveness.
If you want to stop long-term, we can arrange and provide ongoing support and NRT for when you go home. You can opt-out if you do not wish to have any further support.
What is Nicotine Replacement Therapy (NRT)?
There is a wide range of effective NRT available including patches, gum, lozenges and inhalators, amongst others. These products are highly effective and will help with any cravings during your hospital stay.
These will be available on all our wards and will be provided to you during your stay. The Tobacco Free Team will work with you to discuss the best NRT for your needs. On the day you leave hospital, you will be provided with two weeks' supply of NRT to support your recovery.
After you leave hospital
Stopping smoking completely at any stage of life is the best thing you can do for your health. If you choose to stop for good, support will be available to you, even after you leave.
The Tobacco Free Team will arrange for you to continue to receive support and NRT when you go home. This may be through your community stop smoking services or through your local pharmacy. This means you will be fully supported with access to the specialist support you need for up to 12 weeks after you leave hospital.
Smoking benefits of quitting
Meet the team
Dr Charlie Sharp: Respiratory and Integrated Care Physician and Clinical Lead
Sheema Rahman, Head of Health Inequalities and Healthy Hospitals
Zoë Stoneley, Health Improvement Manager (Tackling Tobacco Dependency)
Marc Palmer, Tobacco Treatment Advisor (Tackling Tobacco Dependency)
Penny Seaborn-Williams: Lead Midwife for Tobacco Dependent Pregnancies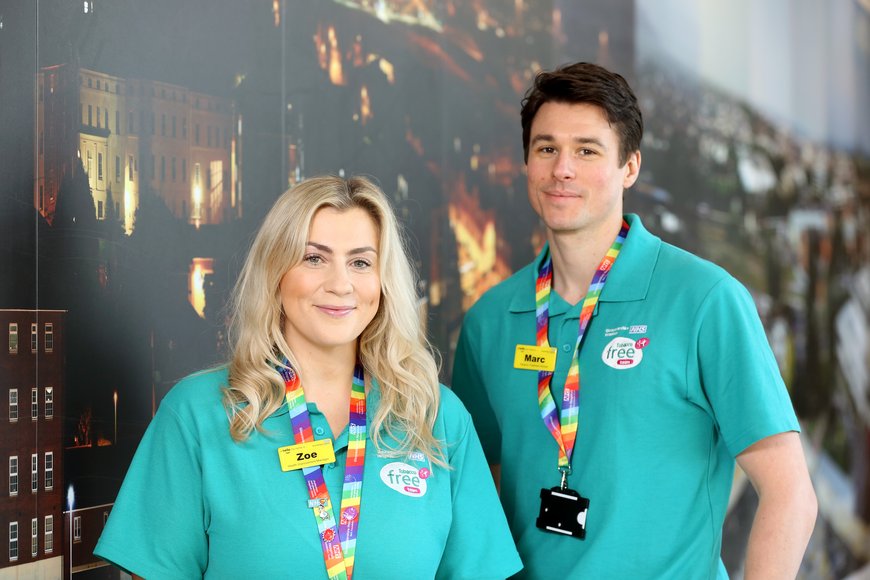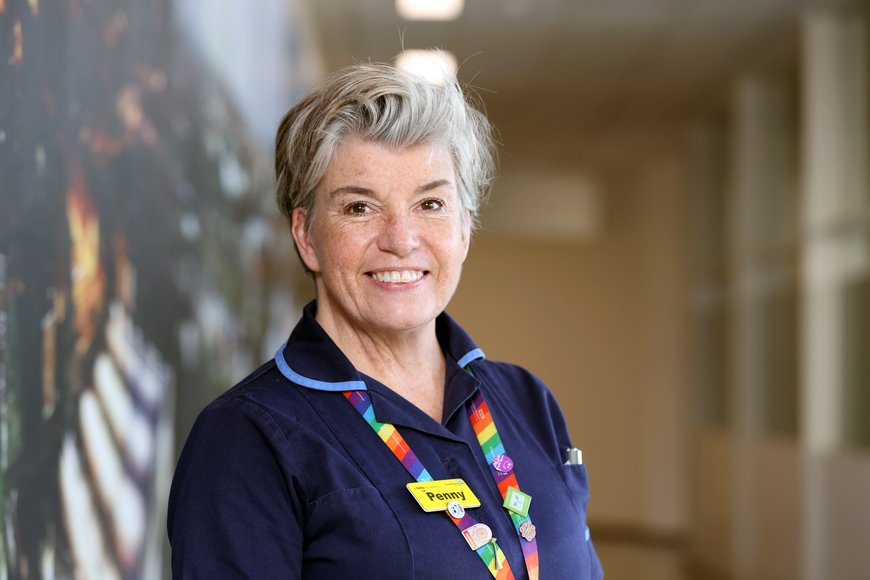 Smoking in pregnancy
When you're pregnant, your midwife will talk to you about the risks of smoking and offer you support to give up. This includes:
smoking cigarettes
smoking shisha
chewing tobacco
If you smoke, your midwife will check your CO levels and refer you to our local stop smoking service, Healthy Lifestyles Gloucestershire.
People are 4 times more likely to give up smoking when they access specialist support teams. The Healthy Lifestyles team can help you identify small changes you can make, and support you to achieve them.